News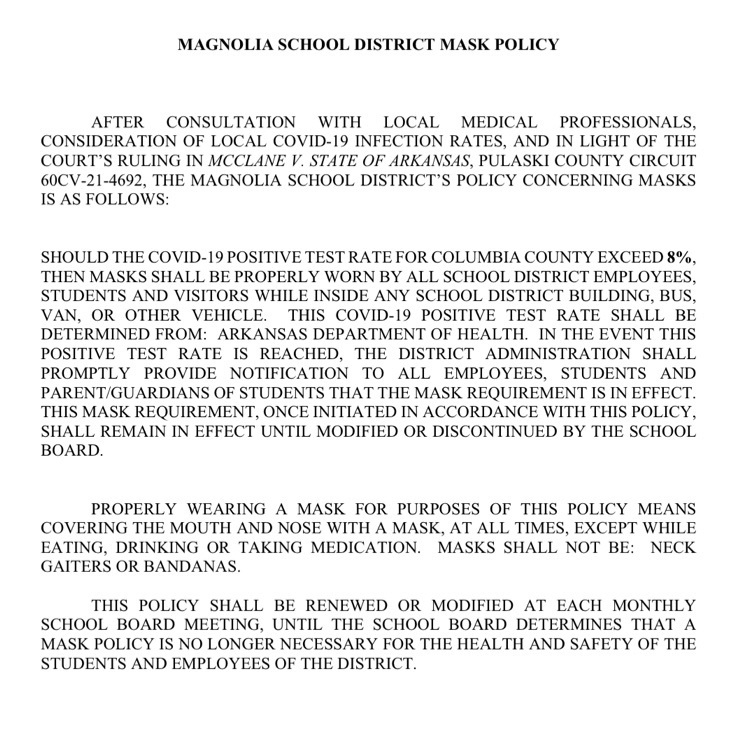 Dear Panther Nation: Our Board of Directors voted this evening to implement the attached MSD Mask Policy effective immediately. The policy states that "Should the...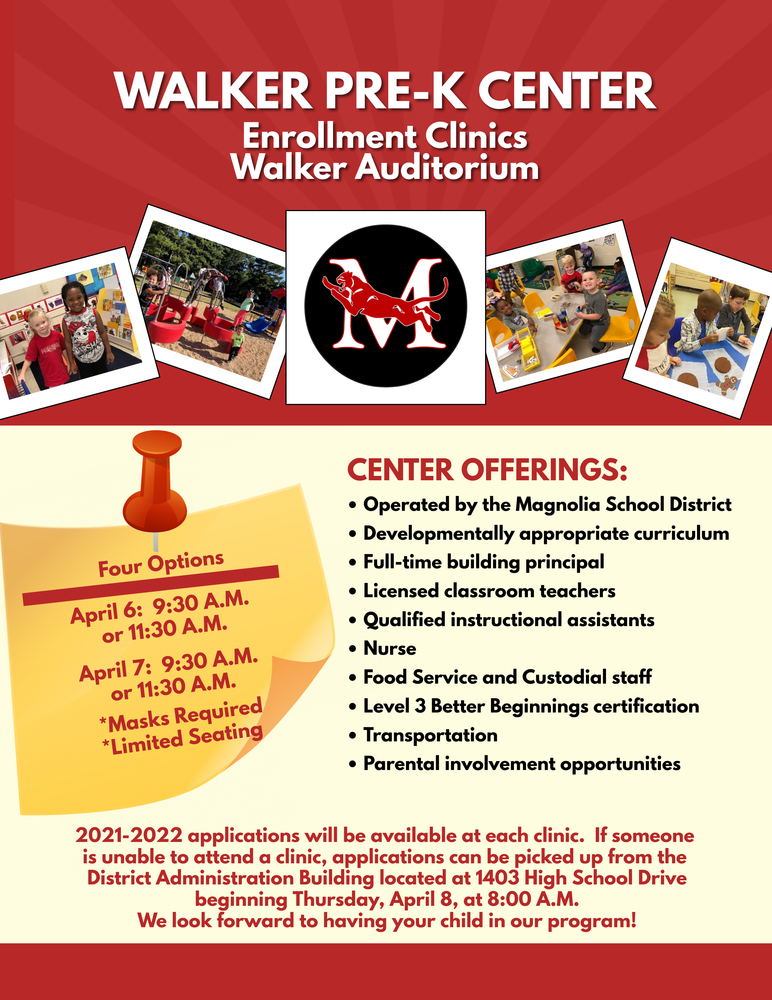 Please see the flyer for important information pertaining to the upcoming Walker Pre-Kindergarten Center Enrollment Clinics.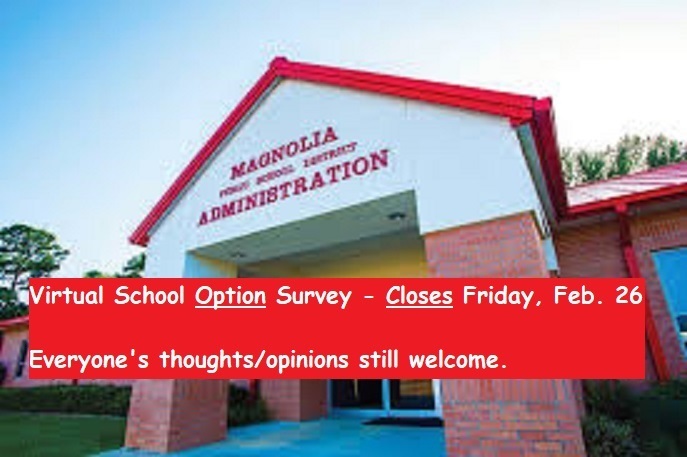 Magnolia School District (MSD) is beginning to plan for the 2021-2022 school year and beyond. Part of that planning is determining the effectiveness of the current Virtual...
SEE ALL NEWS
LIVE FEED

Scott Nipper
7 days ago
JOHN WARD SELECTED ARKANSAS SUPERINTENDENT OF THE YEAR
During the regularly scheduled Magnolia School Board meeting on Monday, September 13, 2021, Superintendent John Ward was surprised with an official visit from members of the Arkansas Association of Educational Administrators. AAEA Executive Director, Mike Hernandez presented Mr. Ward with the 2021-2022 Arkansas Superintendent of the Year award. Ward starts this fall in his eighth year as superintendent of the Magnolia School District.
view image

Scott Nipper
8 days ago
Scott Nipper , less than a minute ago
BUS SCHEDULE CHANGES FOR MONDAY, SEPTEMBER 13 The following buses will be running late today: Flag Dinosaur Ball Tiger We ask for your patience as we try to get our students home safely. Thank You!
view image

Scott Nipper
11 days ago
Arkansas Council for Military Children Hosts Annual Military Family Forum.
view image

Magnolia School District
19 days ago
ATTENTION to parents that have kids riding the Carrot bus:
The carrot bus will not be running tomorrow and Friday (Thursday/Friday September 2nd and 3rd). Arrangements for these days will need to be made for your children. We sincerely apologize for this inconvenience.
view image

Scott Nipper
26 days ago
Parents:
We need your help to limit the spread of COVID-19 as we enter this school year. PLEASE keep your child at home if they are showing any symptoms such as, runny nose, congestion, headache, fever, dizziness, and fatigue. We understand these may be common symptoms for this time of year, but out of extreme caution, we ask that you please keep your child home if they are sick.
SEE ALL POSTS