Mr. Ward and Jon Ed using Thrillshare

Everyone's talking about the new Magnolia Schools Mobile App. Are you wondering what it's all about? Check out this video! It will answer any questions you may have, and then some!
https://youtu.be/YJ25s03oPUs
Download the free app using the links below using the link that's right for your device! Android:
http://bit.ly/3aO03J4
or iPhone:
https://apple.co/2tRYTeO
.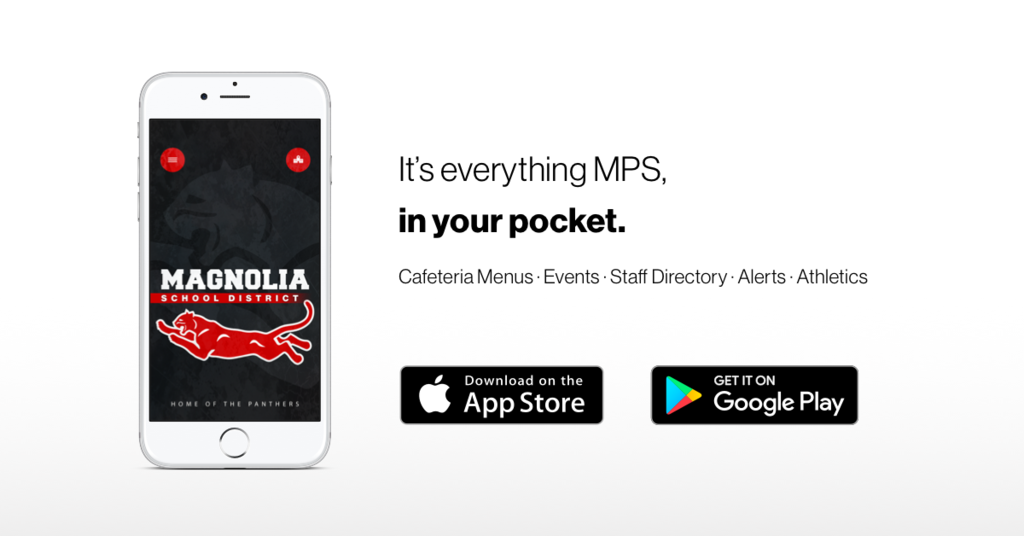 BRAELYN BEASLEY SIGNS FOOTBALL SCHOLARSHIP WITH HSU Magnolia High School senior, Braelyn Beasley, recently signed a letter-of-intent to play football for the Henderson State University Reddies next fall. Beasley was a two-way starter for the Panthers during 2019 season. As a quarterback, Braelyn threw for 533 yards with seven touchdown passes. He also had 800 yards rushing with eight touchdowns and two 2-point conversions. As a defensive back, Beasley led the conference with six interceptions. He also had fourteen pass deflections and thirty-eight tackles with three tackles for loss. Braelyn was the quarterback and defensive back of the year as an All-Conference player this year. He was also named to the All-State team as a defensive back. Braelyn has been selected to play in two All-Star games this summer. He will play in the Arkansas High School All-Star game and the FCA All-Star game between Arkansas and Texas All-Stars. Beasley is projected to play either defensive back or receiver for the Reddies next season.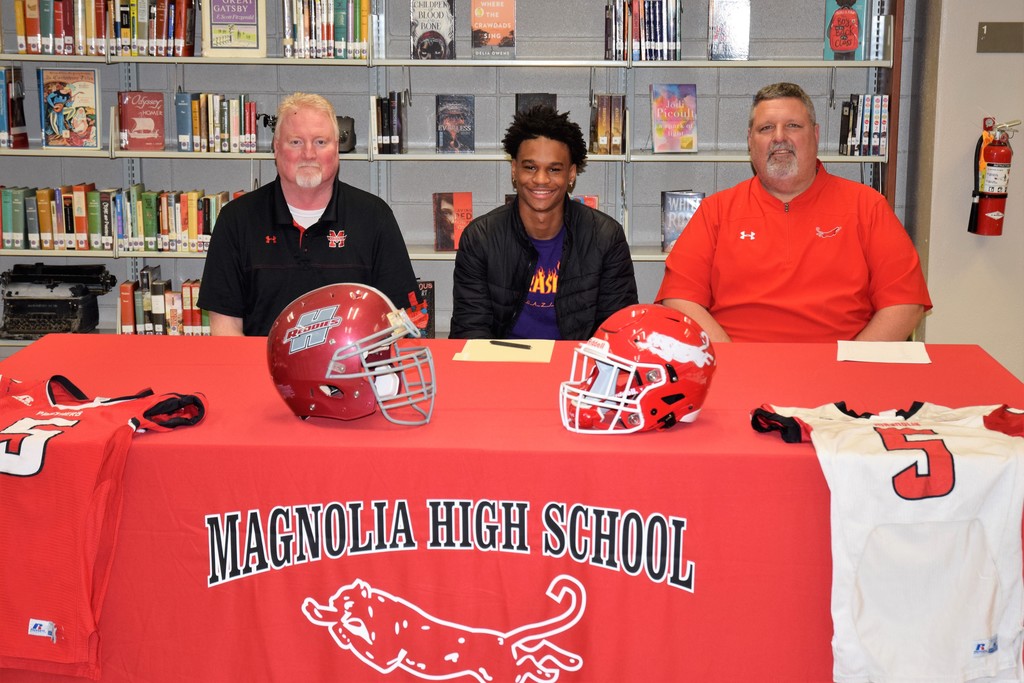 We are loving our new app! Access sports, cafeteria menus, news updates, and even emergency notifications, right from your pocket. Download the app on Android:
http://bit.ly/3aO03J4
or iPhone:
https://apple.co/2tRYTeO
. Watch this short, informative video for details!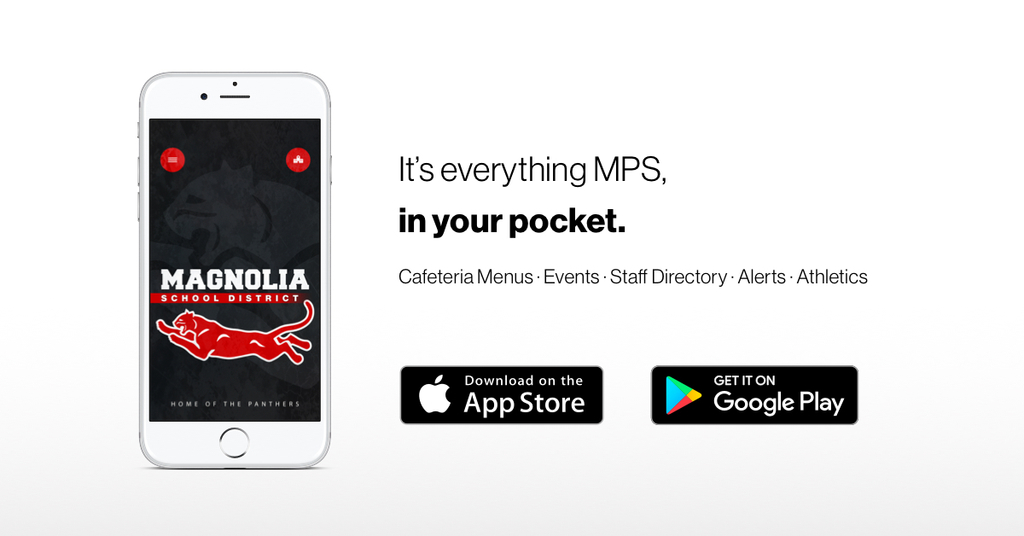 Central Elementary Has Heart for Arkansas Children's Hospital! Students at Central Elementary School are collaborating with the local chapter of Circle of Friends to support the Arkansas Children's Hospital. Students are collecting specific travel size toiletry items. Once the toiletry items have been collected, the items will be donated to Arkansas Children's Hospital to help fill individual toiletry bags. These bags will be given to families who have children staying in the hospital. Students will be collecting these items through February 28, 2020. Anyone interested in making a donation to this effort may bring items to the school office at 456 East North Street during regular school hours. The following list includes very specific items that are being accepted. All products should be new and unopened. Travel size bottles are required for individual use. • Face Wipes • Mouth Wash • Deodorant • Toothpaste/Toothbrush Combo Sets

Magnolia School District would like to thank the sponsors listed below for their $600 donation to the Magnolia Quarterback Club. The sponsors have been supplying sports banners for the high school sports teams, featuring the full teams and their seniors. This donation comes from print sales sold to parents and fans of these images of the MHS and MJHS Football teams. The sponsors involved are: Farmers Bank & Trust Gary Don Farrar Shelter Insurance Agency Mule Kick Kathy's Dance Arts Studio Physiques, Inc. Murphy's Jewelers ONLY in Magnolia Greg Payne D.D.S. and JRowe Photography, LLC Pictured are representatives from these businesses, Magnolia Quarterback Club Representative Jason Ray, High School Head Coach Mark King, Junior High head coach John Rich, and Athletic Director Dyun Long. This money will go directly to this amazing organization and the students of the MHS and MJHS football teams! Many thanks to these sponsors and most importantly all parents who purchased prints making it possible!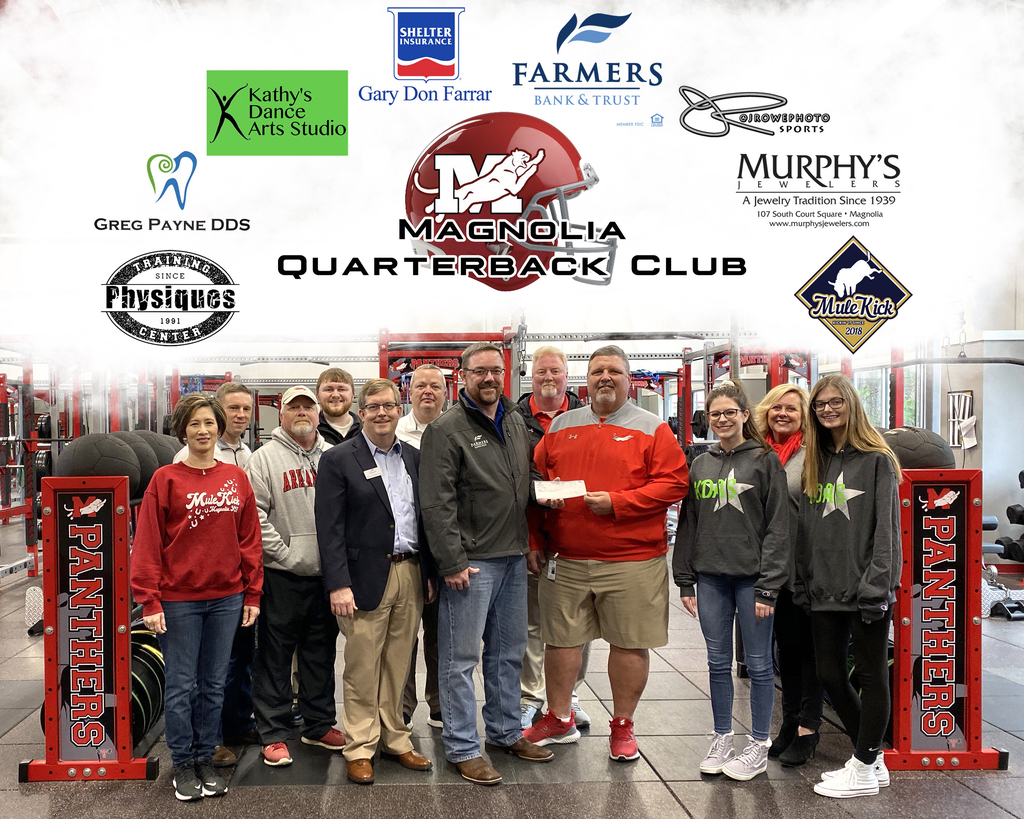 Magnolia School District would like to wish our Superintendent Mr. John "Skipper" Ward a very happy birthday!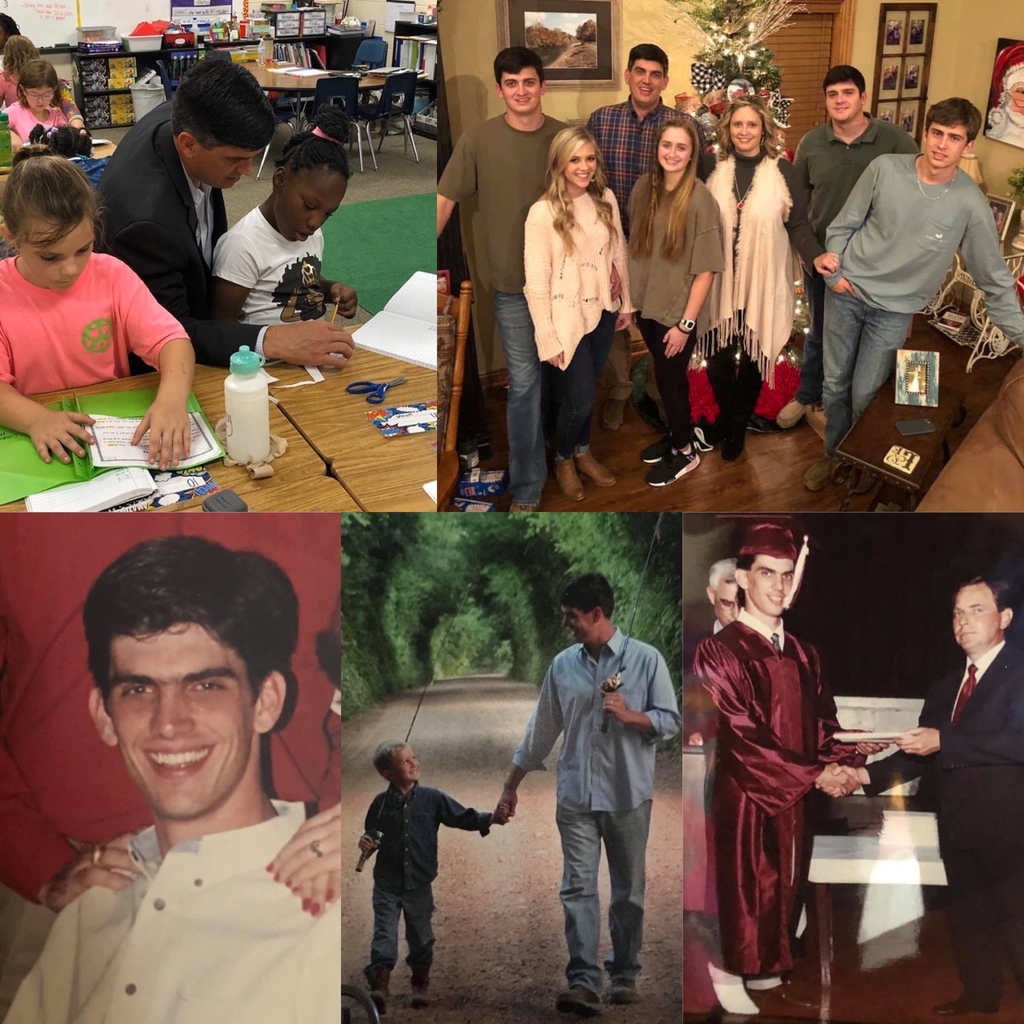 Magnolia Arts Presents - Ralph Breaks the Internet Saturday, February 8th Doors open at 6:30 Details below!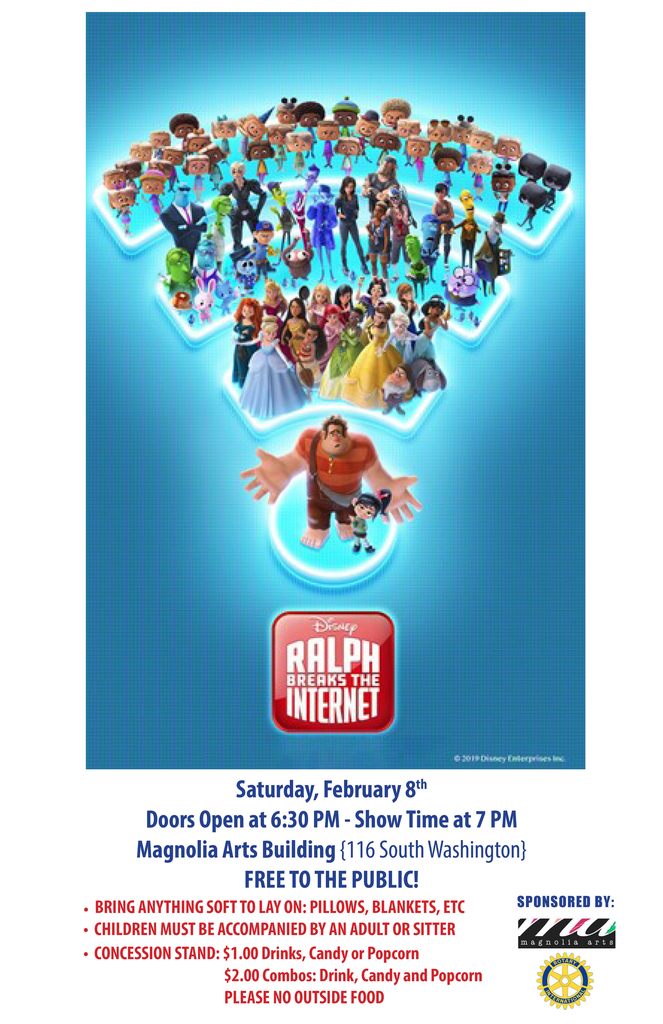 Magnolia Vs Smackover 45-14 40 seconds left in the 1st half #ALLWEDOISWIN #BRINGEMOUT (Photo Credit JRowe Photography, LLC)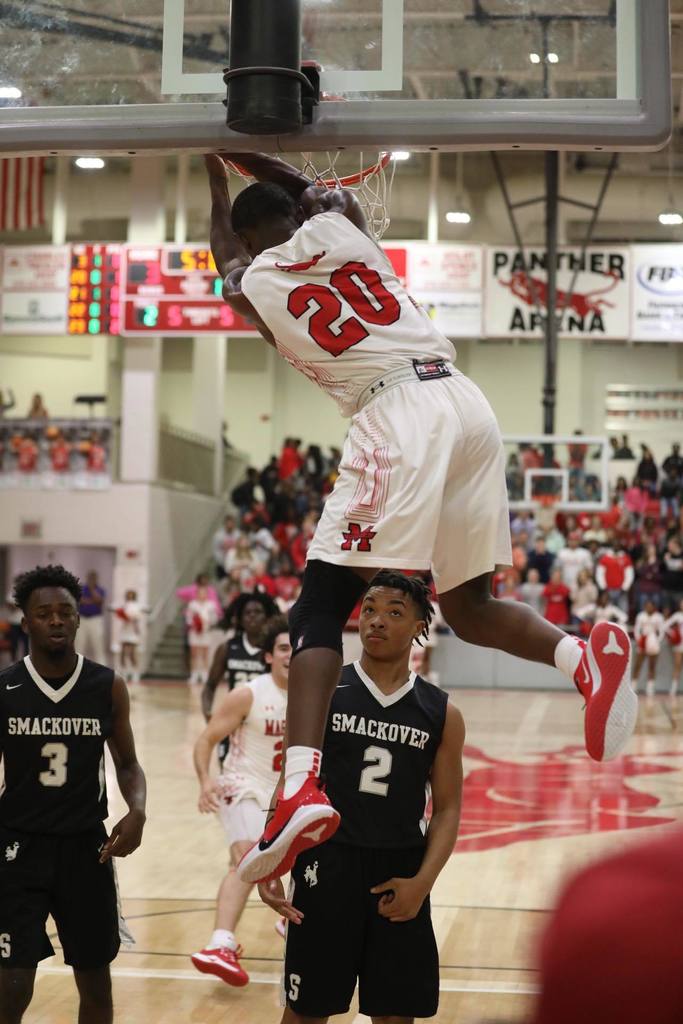 The MHS Teacher Cadets were able to observe in 4th grade math classes today at Central Elementary. Thank you to Ms. Metcalf, Mrs. Plunkett, Mrs. Bynum and their students for allowing us to visit and learn with you!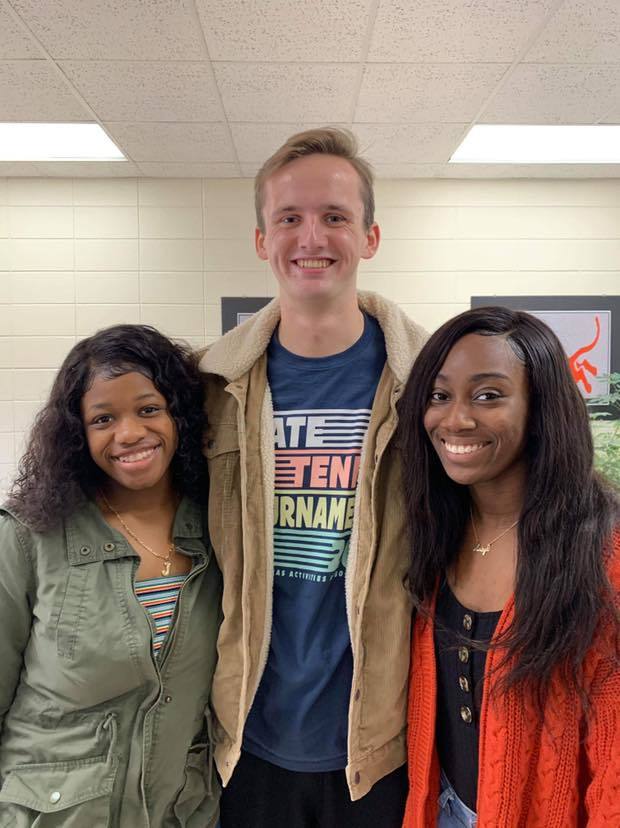 FYI 6th Grade Parents: Science fair project abstract sheets will be coming home with sixth graders this week, and are due back Friday.