Magnolia High School Named Jostens 2022 National Yearbook Program of Excellence ------------------------------------------------------- Magnolia High School program recognized for dynamic and engaging yearbook. Jostens, the leading producer of yearbooks and student-created content, today announced that Magnolia High School's yearbook program has achieved the Jostens 2022 National Yearbook Program of Excellence award at the Bronze Level. The National Yearbook Program of Excellence recognizes engaging yearbooks that reflect a broad representation of the student body while helping students develop 21st century skills such as communication, collaboration, and information and communication technologies (ICT) literacy. The Magnolia High School award-winning yearbook program is led under the direction of Rachel Fish, Magnolia High School yearbook adviser. "This year was a great first year for me as a new advisor. I had a great staff who really stepped up and made this book a reality. My editors, Abby Poindexter and Aaliyah Willingham, blew me away with their knowledge and willingness to help me with anything and everything. My business manager, Samantha Wilson, was a beast at selling ads, taking great photographs of everything, and creating pages from scratch. My design artist, Monet Coppersmith, created several custom drawings specifically for the yearbook and that makes it a unique one-of-a-kind book especially since we may never have that again. I was truly blessed with a phenomenal staff this year and I will miss them greatly next year." --Rachel Fish The award was presented to the Magnolia High School yearbook program for achieving defined criteria in between one and three of the following categories: creating an inclusive yearbook, generating school engagement, and successfully managing the yearbook creation process. "Jostens is proud to recognize those individuals who have created an exceptional yearbook for their school and community," said Tammy Whitaker, Jostens VP and COO Yearbook Division. "These schools did an exceptional job on multiple levels, despite the challenges presented by this school year. Yearbooks are a critical part of capturing and telling a school's story, and Jostens is dedicated to supporting yearbook staff members as they do their important work." Founded in 1897, Jostens has produced school yearbooks for over 60 years. Jostens is a trusted partner in the academic and achievement channel, providing products, programs and services that help its customers celebrate moments that matter. Founded in 1897 and based in Minneapolis, MN, Jostens is a subsidiary of Platinum Equity and can be found online at
www.jostens.com
.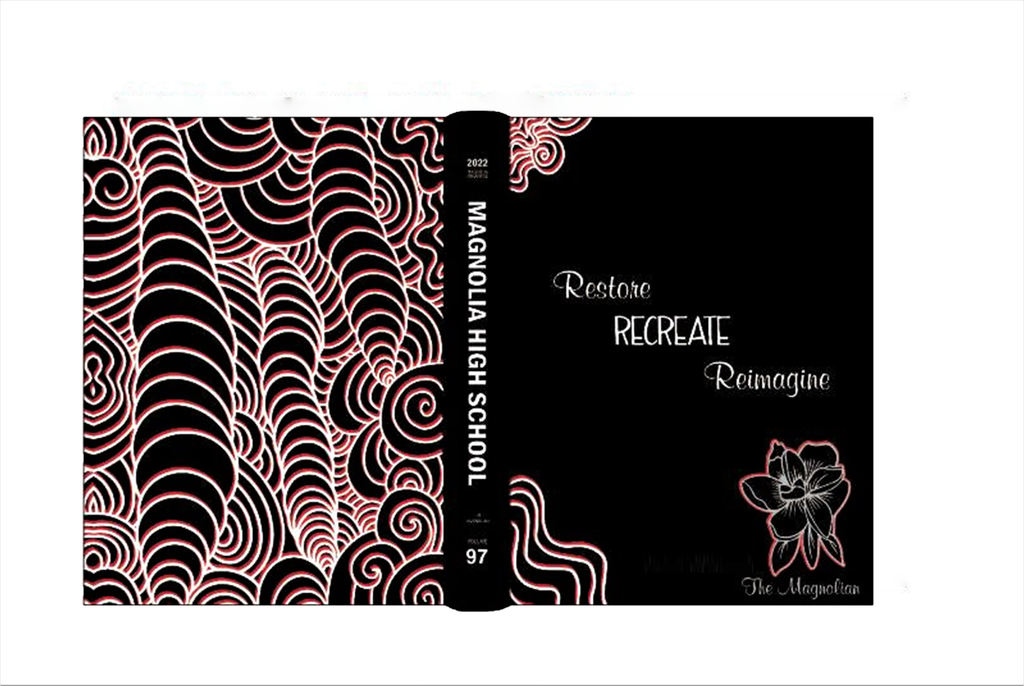 MAGNOLIA PUBLIC SCHOOLS FOUNDATION AWARDS SCHOLARSHIPS The Magnolia Public School Foundation (MPSF) recently awarded scholarships to three Magnolia High School seniors. Emily Brigham, Jasmine Fuller, and Kailee King were each awarded $1,000. All three are currently planning to attend Southern Arkansas University. The Foundation was founded four years ago for two purposes: to provide grants to teachers for enriching the classroom experience for their students with opportunities above the basic experience and to provide scholarship assistance to qualifying high school seniors. In the past three years, MPSF has been able to fund twelve scholarships to students and seven grants to teachers. Magnolia Public School alumni and patrons are encouraged to participate in these awards. If you would like more information about participation, you may call Jennifer Hubbard 870-904-2018/870-234-6356. You may also mail contributions to Magnolia Public School Foundation, P.O. Box 177, Magnolia, AR 71754. All donations are tax deductible.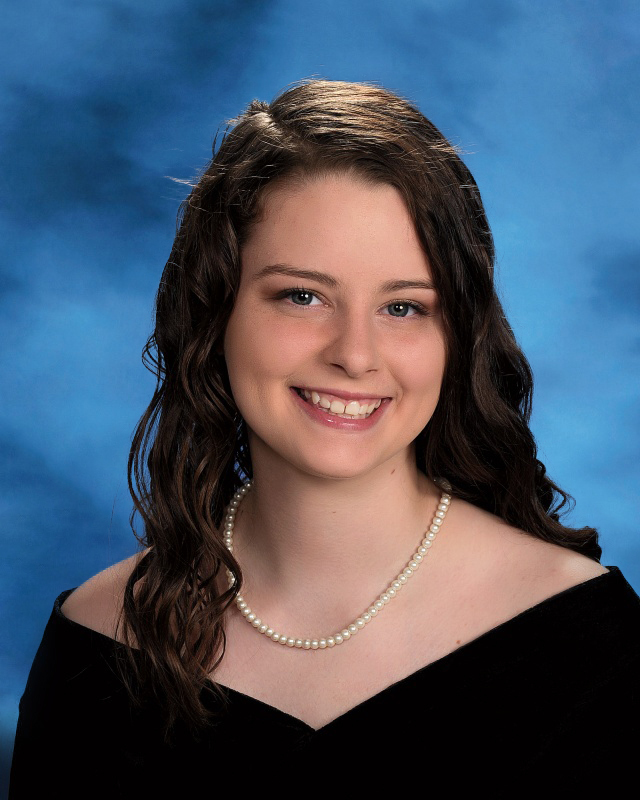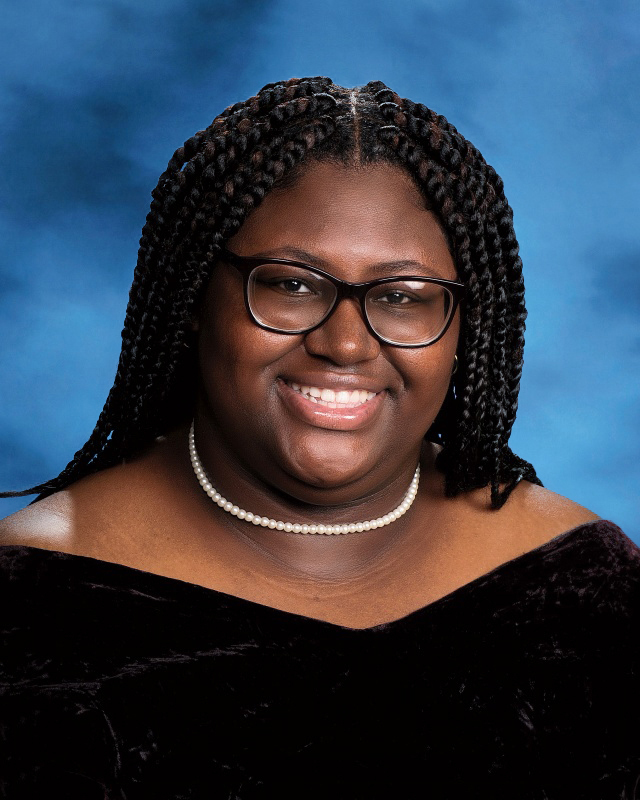 SCHOOL BOARD RECOGNIZES RETIRING MEMBERS The Magnolia School Board recognized two retiring members during their regular board meeting on May 9. Board president, Mike Waters, presented plaques to Lynsandra Curry and William Watson in appreciation of their service to the Magnolia School District. Lynsandra Curry served on the board for seven years, while William Watson served twenty-six years. For the last several years, William also served in the role as vice-president of the board.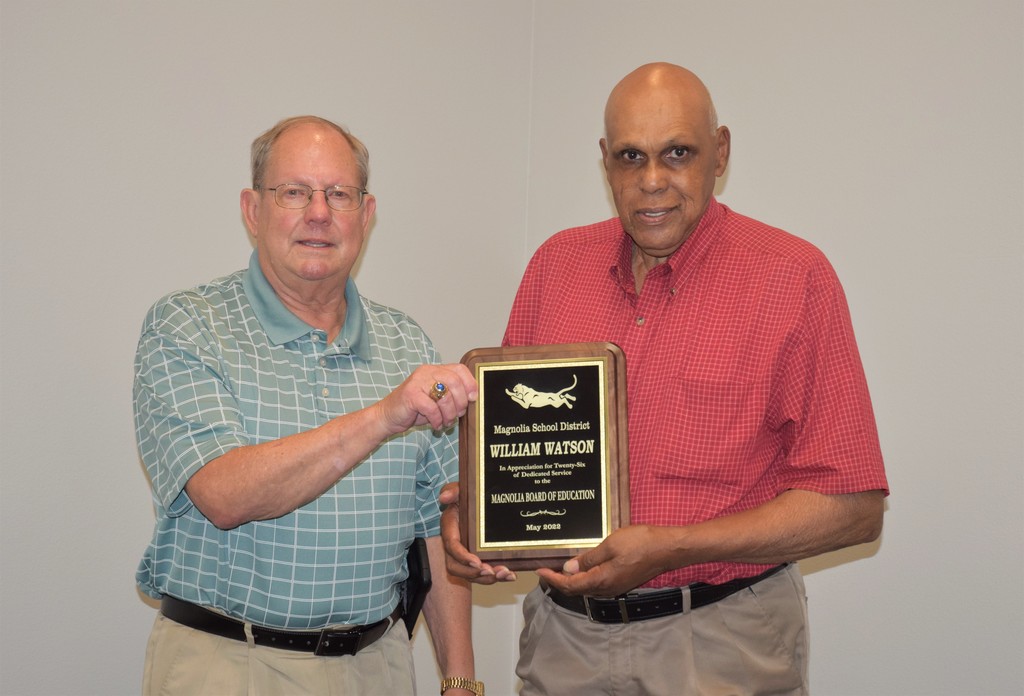 *** Time Correction*** MHS COLORGUARD MEETING MHS Band will have a mandatory meeting for any student wishing to join colorguard on Tuesday, May 10. The meeting will begin at 6:30 pm in the MHS Band Hall. PARENTS MUST ATTEND THIS MEETING.

Sara Roan, a 2000 graduate of Magnolia High School and the Real Estate Closing agent for Farmers Bank and Trust, shares her experiences of working at the Columbia County Circuit Clerk's office as a sixteen-year-old MHS student. Click the link below to view Sara's story.
https://youtu.be/mbYgWE76XbA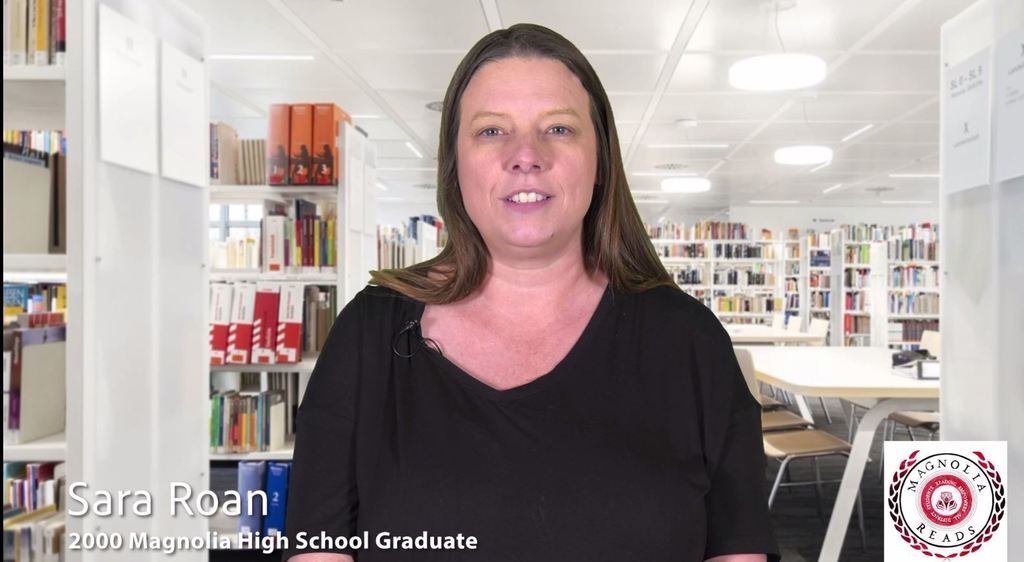 Troi Kacsir – 2022 Chamber of Commerce Young Person of the Year Magnolia High School senior, Troi Kacsir, was chosen as the 2022 Chamber of Commerce Young Person of the Year at the annual Chamber banquet on March 17. This award is designed to recognize the outstanding achievements and contributions of young people in the community. The winner is presented with a $250 scholarship, sponsored by Southern Title & Closing, to be used to continue their education. Nominees must reside in Columbia County and should exhibit the following qualities: Leadership ability; Involvement and/or Contribution to Community; Involvement and/or Contribution to School; Volunteerism; Innovation and Creativity. The individual must also be in the top ten percent of his or her class. Troi Kacsir has had many outstanding achievements while at Magnolia High School. She has served as Student Council President and as Quiz Bowl captain for three years. Troi organized the MHS community blood drive and a Panther pre-game fireworks show honoring victims of 9/11. She also earned a composite score of 34 on the ACT exam, with 36 being the best score. Troi is a member of the National Honor Society, Mu Alpha Theta, and the MHS Platinum Club. During her senior year, she was awarded the PEO Chapter CW Scholarship and the Arkansas Governor's Distinguished Scholarship. Troi plans to attend Ouachita Baptist University in Arkadelphia the fall of 2022.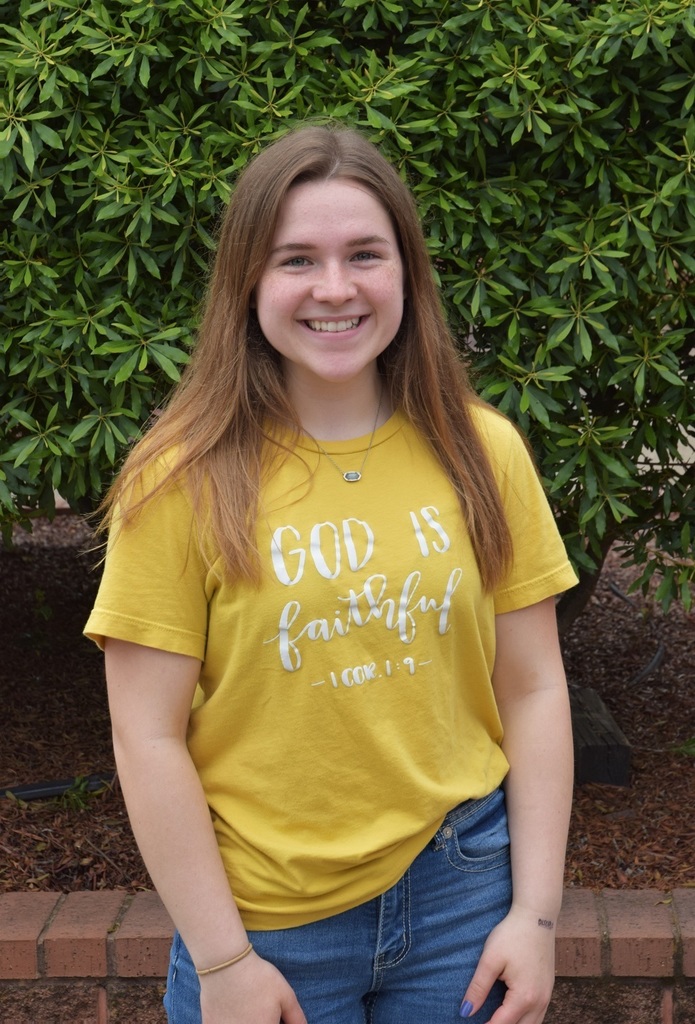 FIVE MHS SENIORS AWARDED ARKANSAS GOVERNOR'S DISTINQUISHED SCHOLARSHIP Five Magnolia High School seniors have been awarded the 2022 Governor's Distinguished Scholarship. Those receiving the scholarships are Eli Barnett, Lindsey Cornwell, Chris Dai, Troi Kacsir, and Sam Trout. Students meeting the minimum eligibility criteria are eligible to be named Governor's Distinguished Scholars. The student must earn either a 32 composite score on a single ACT or 1410 combined math and critical reasoning score on a single SAT and either a 3.50 academic grade point average or be selected as a National Achievement Finalist or National Merit Finalist. Financial need of the student is not a factor in the award of the scholarship; therefore, no financial information is required. The Governor's Distinguished Scholarship pays up to $10,000 per year for tuition, mandatory fees, room and board. The scholarship is disbursed by the institution the student is attending and apportioned according to that institution's academic terms. The student must be enrolled in at least 15 semester credit hours (12 semester credit hours the fall term of the freshman year) to receive funds for that term.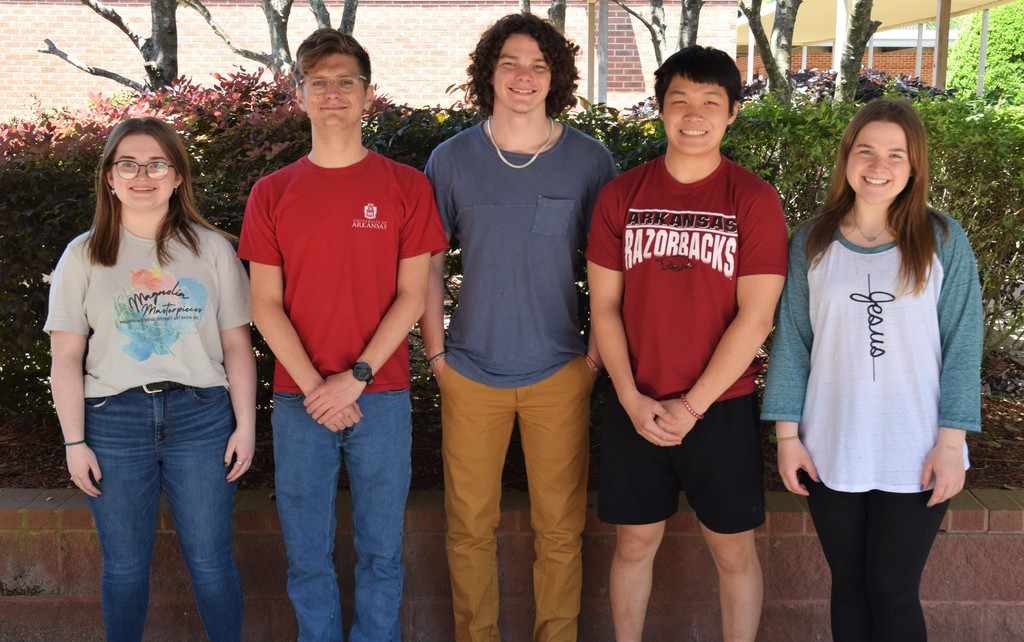 MAGNOLIA JUNIOR CHARITY LEAGUE AWARDS SCHOLARSHIPS Magnolia High School seniors, Jasmine Fuller and Zachary Lout, were recently awarded a scholarship from members of the Magnolia Junior Charity League (MJCL). Each student received a $1,000 award that may be used to attend Southern Arkansas University or SAU-Tech. The members of the MJCL organization volunteer to promote projects that improve Columbia County by assisting the needs of the children of the community.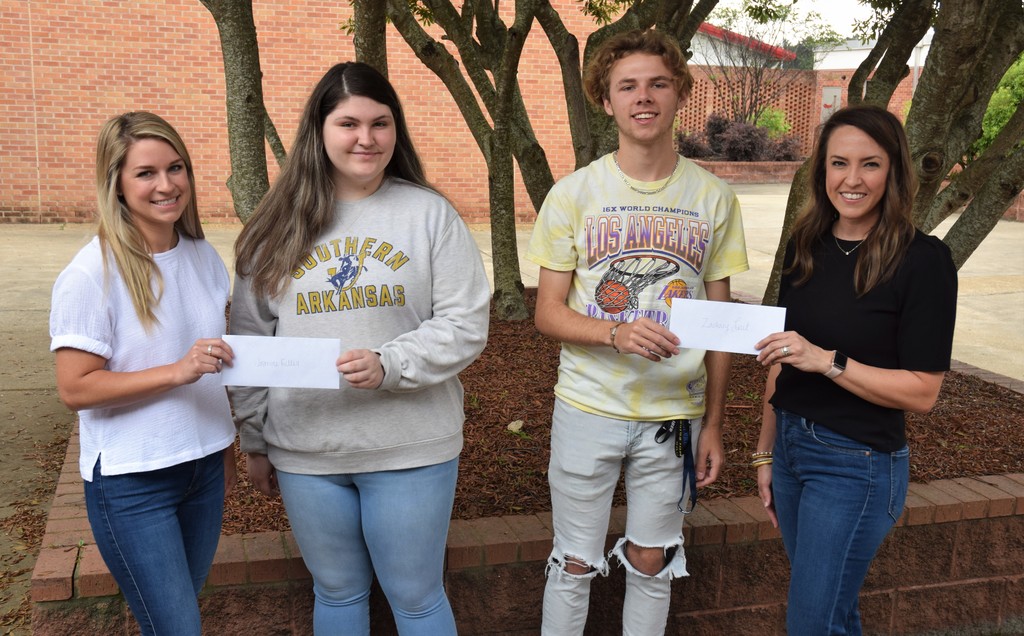 Chris Dai Receives Mary Brown Florence Scholarship Magnolia High School senior, Chris Dai, is the recipient of the 2022 Mary Brown Florence Scholarship. The amount of the award is $1,100, which will be sent to the school of Chris' choice. The criteria for this award, which was established in 1998, includes cumulative GPA, number of AP courses taken, ACT score, extracurricular activities, and participation in athletics or band.

Magnolia High School Students Will Attend Girls State Magnolia High School will have juniors Jaliah Larry, Marley Ford, and Jasmine Bates participate in the 79th Session of the American Legion Auxiliary Arkansas Girls State May 29 – June 3, 2022. Harding University in Searcy will host the Girls State delegates this year. Three local businesses or agencies sponsors and pays the registration fee for the participants. The local sponsors are the American Legion Auxiliary, Farmers Bank and Trust Co., and the Magnolia Junior Charity League. Arkansas Girls State in an immersive civics education program designed for young women who have completed their junior year of high school. Since 1942, the Arkansas Girls State program has been working to teach future generations of Arkansans citizens to be actively involved in their communities and government at every level. The program informs them about the duties, privileges, and participation in the functioning of their government; and to help them grasp the meaning of some of the responsibilities, which they must assume when they become adults. The delegates elect their own officials, organize their own legislature, and have official visits to their respective counterparts in the capital. Once a student completes an application, a committee of teachers and a representative of the local American Legion Auxiliary make the decisions on who will attend Girls State based on the following qualifications: leadership, character and honesty, scholarship, cooperativeness, and community participation and service.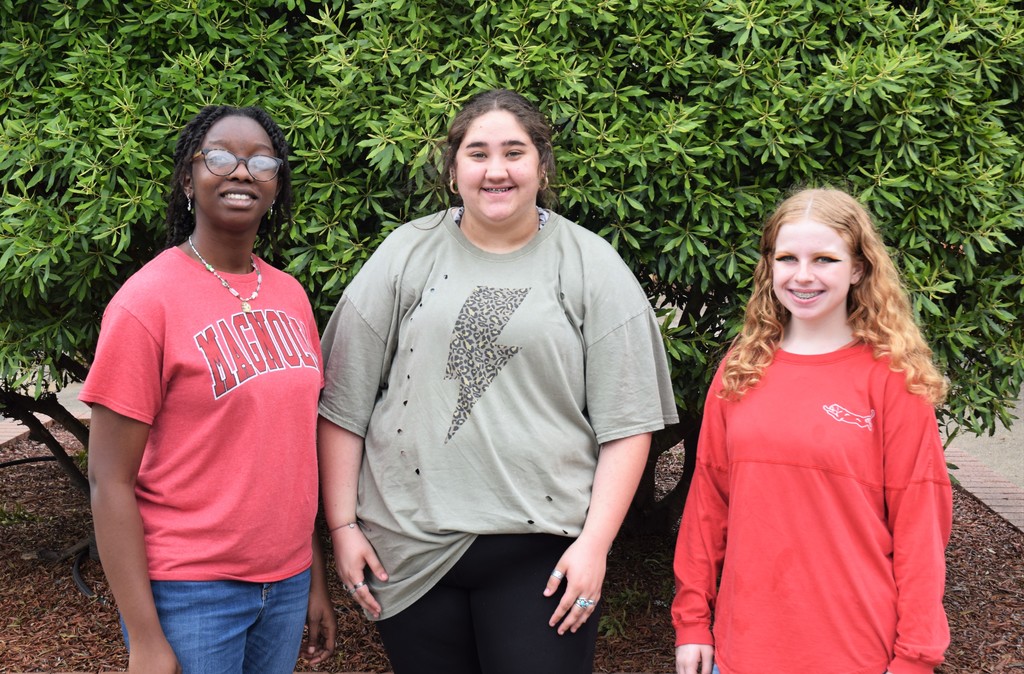 Magnolia High School Boys State Representative Magnolia High School junior, Jamie Neel, will attend the 81st Session of the American Legion Arkansas Boys State from May 29-June 3. Jamie will attend the event held on the campus of the University of Central Arkansas in Conway. Farmer's Bank and Trust sponsored and paid the registration fee for the local delegate. Boys State is a program of experience and education for high school junior boys. It is, in effect, a government unit in which each boy participates in the operation of local, county and state government. For eighty-one years, The American Legion Boys States have given an inside look at the demands of good citizenship and civic responsibilities to tomorrow's citizens and future leaders attending these annual workshops in government operations.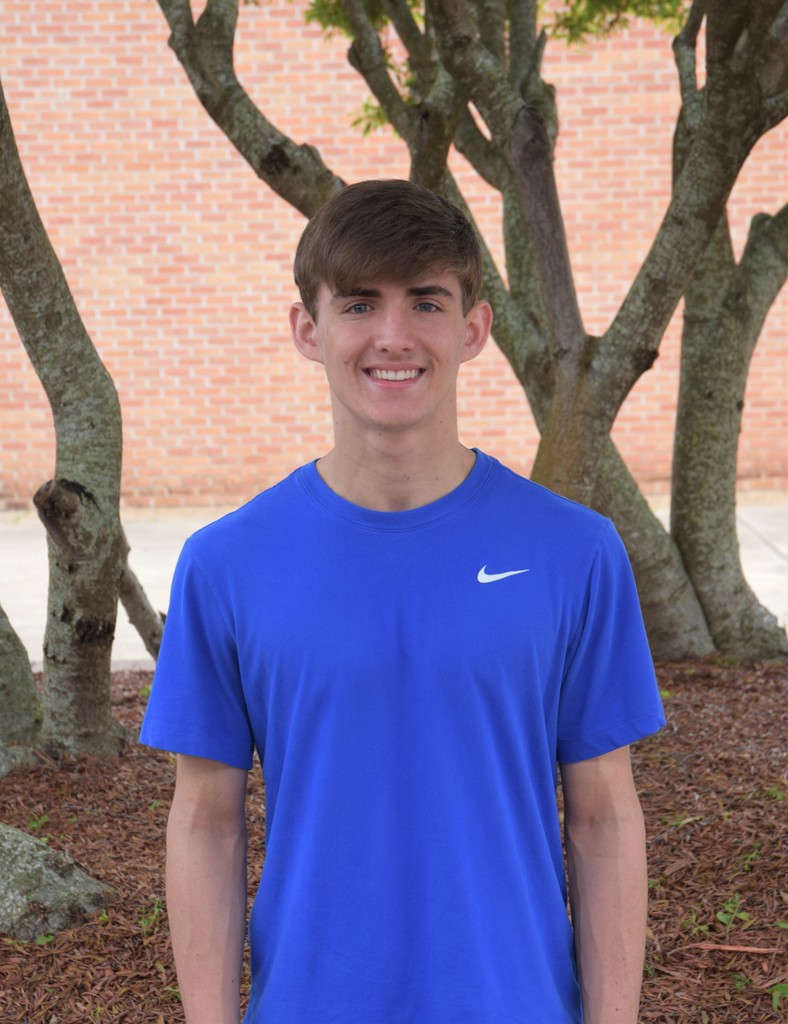 STUDENTS EARN MHS GOLD CLUB MEMBERSHIP Twenty-one students at Magnolia High School have earned the distinction of being a member of the 2021-2022 Gold Club. To be eligible for membership in the prestigious club, a student must score 30 or higher on any of the four subtests of the ACT exam. Members include: Front Row (L to R) Riley Hall, Keylee Camp, Giavanni Hardwell, Karley Lancaster, Allie Cranston Middle Row (L to R) Ashlyn Middleton, Rory Lowther, Cage Arnold, Jaliah Larry, Rachel Ward Back Row (L to R) Seth Edwards, Cade Key, Peyton Creech, Jacob Lewis, Tristan Jones, William Griffeth Not Pictured: Alexander Poulson, Kate Watson, Monet Coppersmith, Olivia Crowell, and Seth McKamie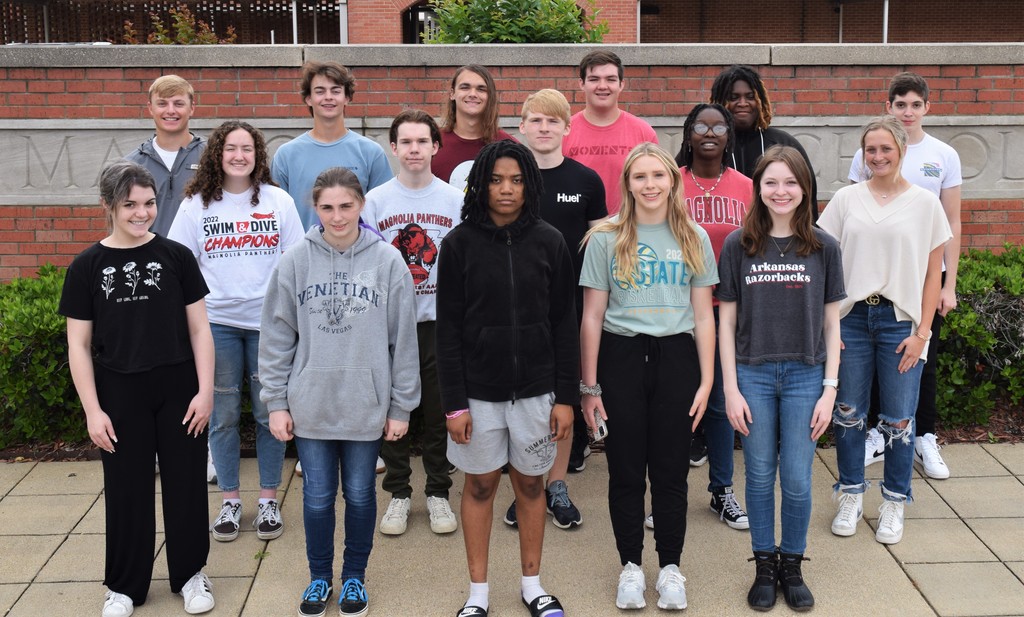 STUDENTS EARN MHS PLATINUM CLUB HONORS Ten students at Magnolia High School have earned the distinction of being a member of the 2021-2022 Platinum Club. To be eligible for membership in the prestigious club, a student must have a composite score of 30 or higher on the ACT or be a National Merit or National Achievement Scholarship recipient. Members include: Front Row (L to R) Dalen Blanchard, Lindsey Cornwell, Troi Kacsir, Jasmine Bates Back Row (L to R) Chris Dai, Hunter Manuel, Eli Barnett, Sam Trout, Dorian Pierce Not Pictured: Cole Roberts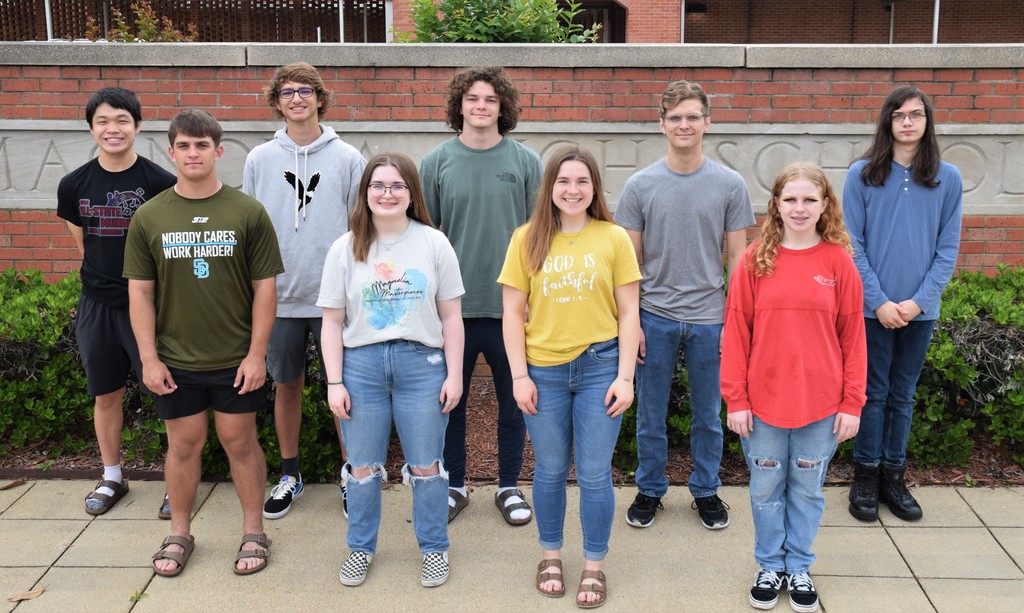 TROI KACSIR AWARDED PEO SCHOLARSHIP Magnolia High School senior, Troi Kacsir, has been selected as the recipient of a $2,500.00 P.E.O. STAR Scholarship for the 2022-2023 academic year. Troi was recommended by local P.E.O. Chapter CW and selected by the international organization's Board of Trustees. Troi was selected based on her academic achievement, demonstrated leadership ability, extracurricular involvement, community/volunteer service, and her potential for success. The P.E.O. STAR Scholarship was established in 2009 to provide scholarships for exceptional high school senior women to attend an accredited postsecondary educational institution in the U.S. or Canada in the next academic year. The competitive STAR Scholarship is for women who exhibit excellence in leadership, academics, extracurricular activities, community service and potential for future success. P.E.O. has been celebrating women helping women reach for the stars for more than 150 years. Since its inception in 1869, the nonprofit organization has helped more than 116,000* women pursue educational goals by providing over $383 million* in grants, scholarships, awards and loans. The Sisterhood also owns and supports Cottey College. Through membership, the P.E.O. Sisterhood has brought together more than a half a million women in the United States and Canada who are passionate about helping women advance through education, while supporting and motivating them. In addition to the educational philanthropies, the P.E.O. Sisterhood provides a framework of support and community for all members. What started with a bond of friendship among seven women in Mount Pleasant, Iowa, is now one of the oldest women's organizations in North America with close to 6,000 chapters. To learn more about P.E.O., its powerful educational philanthropies and see stories of women who have benefited from the programs, visit peointernational.org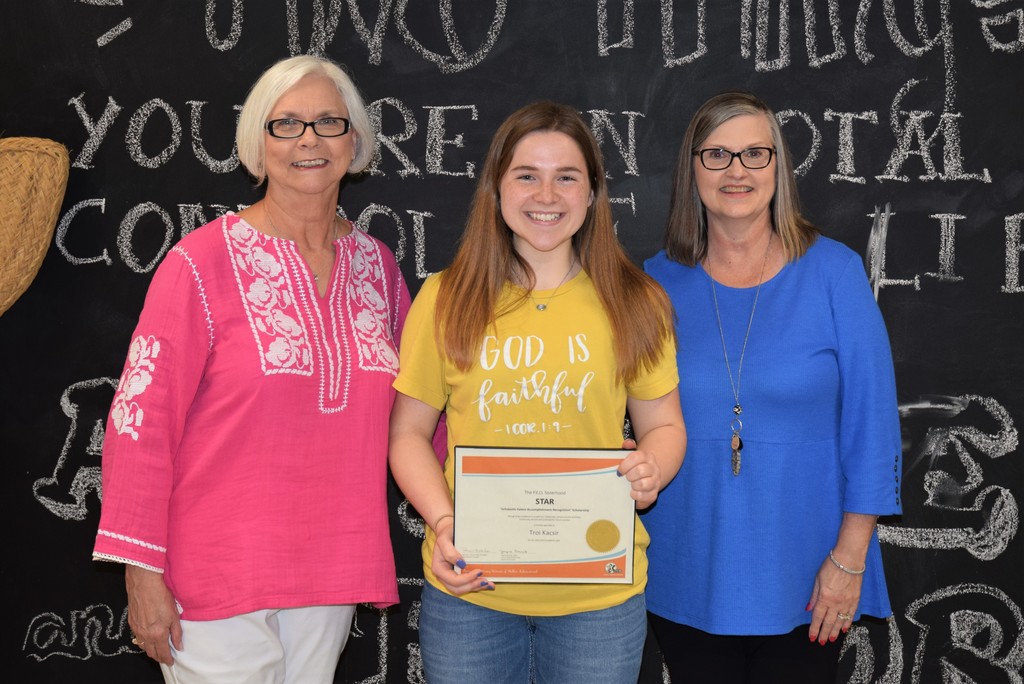 Donnell Ford, the Director of Student Mentoring and Intervention for Magnolia Public Schools, provides today's Magnolia READS video. Coach Ford shares his experiences of working from the ages of 14-18 to help provide for his family. Click the link below to hear Coach Ford's story.
https://youtu.be/ZdYMkQXtOhY

You are invited to attend the Magnolia School District Art Show May 4th-7th @ Panther Arena Open to the public May 4th-6th from 3-5 Artist Reception: Saturday, May 7th from 10-2:30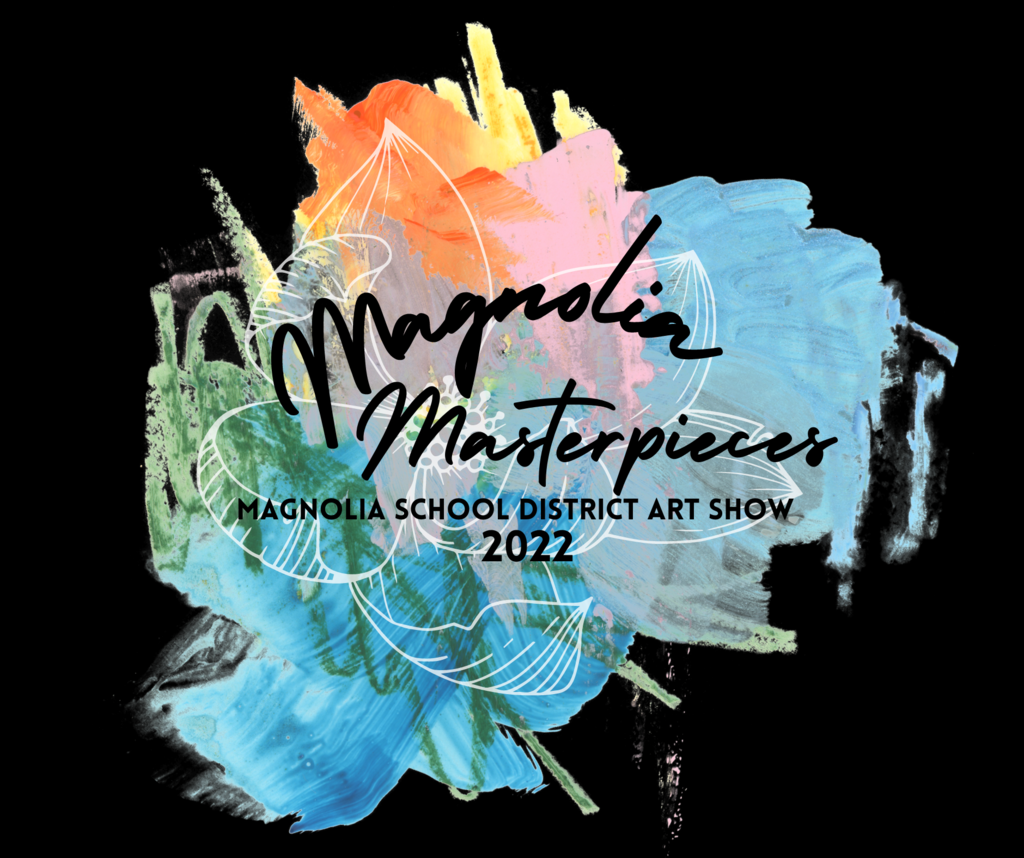 Kelli Souter, a 1988 graduate of Magnolia High School and manager of Jennifer's, shares her experiences of how her job as a teenager led to her career as an adult. Click the link below to hear Kelli's journey of learning how to manage her finances as a teenager to immersing herself in the world of retail.
https://youtu.be/RuR957A3NVI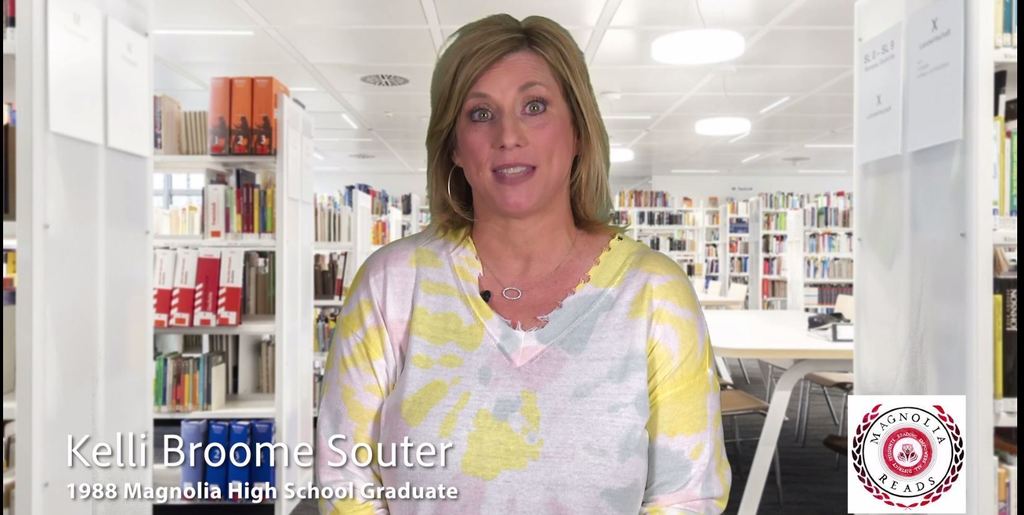 Little Rock and New Orleans FBI Offices Warn of Sextortion Schemes in South Arkansas Click Here for FBI Press Release:
https://5il.co/19t8p

MHS HONORS ADVANCED PLACEMENT SCHOLORS Magnolia High School students who had taken Advanced Placement (AP) courses and passed one or more AP test in May of 2021 were recently honored with a reception and awards at the MHS Panther Café. These scholars were awarded $50 per test passed last year and were presented with a yard sign. The students receiving awards were Giavanni Hardwell, Riley Hall, Sam Trout, Samantha Wilson, Kevin Cabriales, Keylee Camp, Tristan Jones, Kate Slaton-Bunner, Monet Coppersmith, Lindsey Cornwell, Troi Kacsir, Bailey Kelley, Maria Lopez, Rory Lowther, Autumn McKenzie, Gabriel Reyna-Garcia, Cole Roberts, Alyson Cranston, Jakobi Jacobs, Cage Arnold, Eli Barnett, and Chris Dai. Not pictured are Hunter Manuel and Colin Herold. Five of the MHS Advanced Placement students were awarded medals and cords to wear at graduation for passing multiple AP tests last year. Eli Barnett and Monet Coppersmith were awarded cords for passing at least three tests. Troi Kacsir was named an AP Scholar with Honor for passing four or more tests, while Sam Trout and Chris Dai were awarded AP Scholar with Distinction medals for passing five or more tests.

This Magnolia READS video features an update from Tatum Carter, a seventh grader at MMS. Tatum learned the foundations of financial literacy during the Magnolia READS project when she was in the fourth grade. As a result of her 2021 Magnolia READS video and her journey as a young entrepreneur, Tatum is featured in a special supplement in the April Arkansas Business magazine. The supplement honors the 60th anniversary of Economics Arkansas, a partner in Magnolia READS. Mr. Ward joins Tatum in the video to present her with a copy of the magazine. Click the link below to hear Tatum's update and view the special presentation.
https://youtu.be/HG6DBJZ_PU4